HIGH  IMPACT TRAINING
Unforgettable | Intense | Transformational | Customized
Veer Mehta
Principal Consultant
Veer Mehta is acknowledged to be one of India's/South Asia's foremost Business Simulation trainers/facilitators and thought leader.
An alumnus of IIM Ahmedabad, Veer has been delivering business simulation-based programs for top BSchools and leading Corporations in India and the APAC region for the last decade. His programs are compelling and engaging and consistently draw rave reviews.  Over the last ten years, he has designed and led more than hundreds of corporate workshops with top companies and taught more than 30,000 students.
Veer is an avid squash player and yoga practitioner. He is based in Gurgaon, India.
He can be reached at veermehta@businessthink.in   +91 98710 95285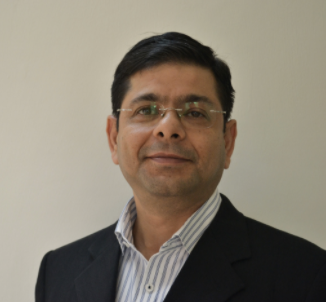 Testimonials for Veer Mehta
Gagandeep Chawla
Vice President, Shell
"Veer has run multiple programs for our middle and senior level managers on business & commercial acumen and strategic thinking. His programs offer an intense and challenging curriculum, interesting global perspectives and are packed with insights practical solutions for key business challenges being faced today. Eminently useful and applicable for managers and our business. Most highly recommended and a high return on investment."
Imran Shaikh
Director Consulting at CGI
A very unique experience attending the program with Veer. This program blows absolutely everything else out of the water! Loved every minute of those long hours reflecting on the insights and connecting the dots. Excellently anchored and delivered by Veer; he kept challenging the audience with new paradigms and models. A fantastic program, loads of learning and superb facilitation. A must for any consultant. Thank you Veer.
Manoj Nair
AVP & Head of Marketing – Infosys BPM
Prof Veer Mehta conducted a series of leadership development programs for our middle and senior leadership teams. Our attempt was to make our senior managers think like CEOs, be able to appreciate the external and internal business dynamics and correlations that are existent in any company and industry. His programs achieved this wonderfully. It provided our managers with a compelling, real world experience that is quite impossible to replicate without a live simulation. We saw a perceptible enhancement in business understanding and confidence that our mangers exhibited in projects they undertook post the program. Thanks Prof Mehta. Your programs are well remembered. Your inimitable style and real world examples can liven up the most dreary topic!
Anshuman Pareek
Vice President: Apollo Munich Health Insurance Co Ltd
"Kudos to Veer for the way he conducts the entire program, allows (in fact pushes) participants to open up their minds and think on the business models, strategy, plans…"
Rita Gupta
Sr. Mgr- Corporate Strategy & R&D
"I attended the integrative strategy simulation program for senior leaders that Veer ran for our senior cohort…. his program is packed with insights and practical tools….Thanks Veer!"
Rishabh Maheshwari
Senior Associate at EY, Corporate Finance & Strategy Practice
"Veer's strategic management program was simply an eye opener! Fantastic grasp of the subject, great exposition and a flood of examples and tools. I am never going to forget the program."
Subhrajit Chakraborty
Senior Consultant, Cognizant Business Consulting
"A memorable and moving program. I'm not going to forget this course in a hurry. Amazing delivery, great communication skills and excellent grasp on the subject….. Don't miss this program."
Sujata Deshmukh
Associate
With two decades of consulting experience Sujata Deshmukh is an expert in coaching CEOs and Top Teams to create powerful visions, align on strategy, work effectively with each other, shape organization culture, build capabilities and lead their teams effectively.
Sujata began her career by working for India's most admired and innovative company Asian Paints and then went on to interesting roles in top-notch Indian and Global Consulting firms where she played a significant role in practice building. Her longest stint was with ECS limited (Eicher Consultancy Services) later acquired by PwC, followed by Heidrick & Struggles Leadership Consulting Practice and OD Alternatives where she was the CEO.
She has designed and led strategic leadership initiatives in India, the Asia Pacific, the Middle East, and Africa and worked across diverse organizations, sectors, family-run organizations, geographies as well as the social sector. Her style is uniquely impactful, leveraging on expertise, insight, empathy, and humor.
Her unique capabilities include helping client organizations articulate and enrol their people toward Purpose and Values, designing bespoke leadership development Journeys and leadership assessment. She has worked with more than 150 clients, covered 17 sectors, assessed more than a 1000 managers herself and touched more than 25,000 people in her consulting journey. She has designed and taught client organizations to run Large Scale Interactive Processes, with numbers as large as 1800.
Sujata is an Independent Director on the board of a public limited company and on the global advisory board of a food company. She has coached and worked with leaders at the APAC and Global Level. Sujata is associated with several academic institutions for lectures and panel discussions. She is a speaker/ curator at several seminars, a Tedx speaker (on two occasions) and has designed and run several community programs. She is a graduate of XLRI, Jamshedpur and a Bachelor of Humanities from Mumbai University. She is passionate about classical music, loves being with nature, is a dog lover, enjoys reading about political thought and is a polyglot.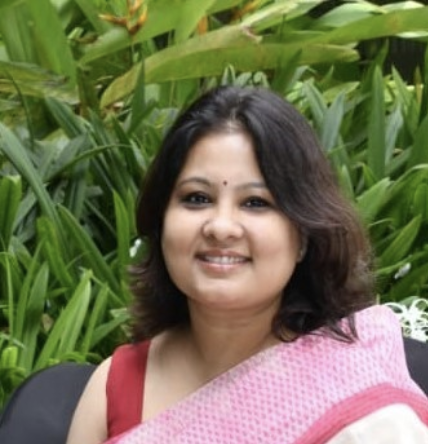 Rajen Makhijani
Associate
Rajen is the Founder of 'Leadership By Results', a Human Potential Initiative for Practical results. He  is a Leadership Coach, Consultant and Facilitator with an impressive body of work at CXO level, with Asia-Pacific top teams and Hi-Potential leaders of Global Fortune 500, apart from leaders in government, non-profit, UN bodies etc. He has served across a dozen countries including in India, China, Korea, S.E. Asia, Middle East, Switzerland, UK, Spain, Russia and South Africa among others. He lived in Singapore for 10 years before moving back to India, 3 years ago.
Rajen is an ex McKinsey consultant and an Award nominated Screenwriter with 4 releases in Bollywood ( Netflix link  ) and a script-in-development in Hollywood! He was also nominated as one of India's 100 Influencers by 'Action for India' in 2018. Previously, he has served as Country Director for University of Chicago's Tata Centre for Development, India, and as Founder and Global Head of Dalberg Advisors' Talent & Leadership practice, apart from Heidrick & Struggles Singapore, McKinsey Centre for Asian Leadership, Singapore and ECS India. His TEDx talk at NTU Singapore Uneducated, Not Stupid – How the poor see life has had ~205,000+ views till date. He graduated from IIM Calcutta in 2000. Rajen is Founder & Anchor, "Leadership By Results" - A Global Human Potential Initiative for Practical Results. He is also a Core Team Member and Guardian, Lead Like Gandhi leadlikegandhi.org